Advanced Digital Marketing For Your Business
For most business owners, the odds are either heavily stacked against you for multiple reasons – no recurring customers, limited reviews, limited word-of-mouth, limited referrals, bad location, bad traffic…
OR
Your business is stagnant and you are spending so much time juggling with everyday operations and you wish to have some growth and breakthroughs in your business through ongoing sales and automation…
Having a strong digital marketing presence means…
Waking up everyday feeling energised having a sense of certainty as that you will be getting good traffic and referrals every month
Bring in additional, sustainable cash-flow to your business each and every month
Having a very strong online presence which can bring additional thousands of prospects to know of your business and brand
Able to establish strong, meaningful relationship with clients and ensuring a continuous flow of customers
Ability to reactivate your old customers by special promotions, events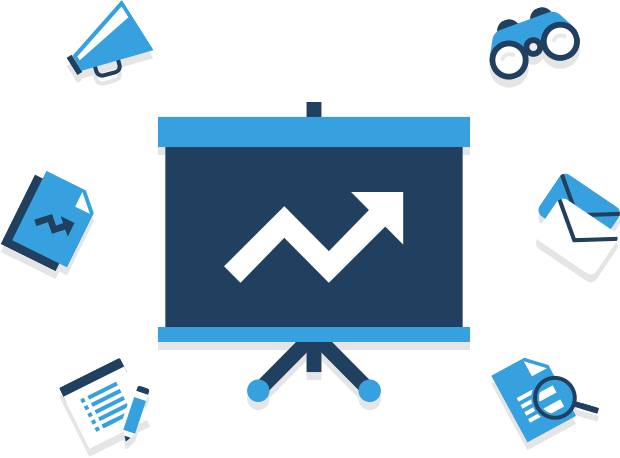 There are few ways we can get your business constant sales and ongoing traffic and we'd like to share with you and grow your business together

1. Connecting you to thousands of dollars worth of tangible and intangible assets through joint ventures
Joint ventures allow your business to approach potential customers who are more inclined to buy your products and this increases the conversion rate massively
Joint ventures allow you to establish additional sales pillar in your business easily
Joint ventures allow you to establish strong relationships with your customers
Joint ventures allow you to revive your old customers and get to come back to your business again and again

2. Increase number of traffic and customers to your business through a strong, digital presence (SEO, SMM, CM, EM)
Most people are going online these days, and getting visibility online is extremely important, especially for a business with fixed location and with many competitors having online presence as well
If customers are searching for nearby eateries, you would want your F&B business to appear online readily to the right customer group that would be interested in your food
Establishing your business online well, is a consistent effort and our campaign ensures that we follow through with your business to your desired outcome
3. Thorough understanding of your competitor landscape through in-depth market research, 70% funded (government's initiative)
Market research allows you to identify your competitors and compete effectively against them.
Market research expands your vision of the business and shows you where you can go with your business
Market research ensures that you are tapping on the right profile and demographics of customers and that your existing marketing efforts are converting well
4. Establish a thorough, powerful and comprehensive digital marketing
Depending on the type of business you are in and the type of customers that you are targeting, your marketing message must be catered to them to ensure that your conversions are high and that your marketing efforts are worthwhile
Increased brand outreach to a greater number of potential customers within 3-4 months
5. Increased in recurring revenue, profits on an ongoing basis through our integrated digital marketing campaign
F&B clients require ongoing efforts of re-marketing so that you can have them enter your restaurant consistently
Other than Joint Ventures, other methods include online remarketing, email re-marketing, calling re-marketing etc.
6. Maintaining customer relationship
Most F&B clients depend greatly on reviews when it comes to choosing a new restaurant
Other than reviews, getting them engaged through various marketing channels are essential in getting them to your restaurant frequently
Importantly, you will receive advanced digital marketing solutions that…
Increase your marketing outreach and get you more customers
Most companies lack the knowledge to drive traffic to their business – the key difference lies in marketing. Most owners know the importance of recurring customers but lack a system to do so.
In this day and age, if you are not marketing, you are dying. Companies require marketing of different form – word-of-mouth, search engine marketing (SEM), direct-response flyers, brochures, social media marketing (SMM), customer relationship management (CRM)… It is now a must-have.
Increase quality traffic from nearby geographical area in Singapore
Firstly, for any food and beverage retail company, increased exposure and being seen are the top priority – you will want to engage nearby individuals to your shop… Traffic is key
A clever, carefully crafted digital marketing campaign can provide you with the necessary traffic and searches – most individuals now Google about almost anything. Getting ranked through SEO, through press releases, content distribution and strong social media are a few ways we can improve traffic to your site.
Having a steady stream of recurring, repeat clients is also crucial as this is where most companies fail. By having a great marketing system, you can systemise and monetise on these repeat clients.
Increase brand value, preceived value through strong digital marketing…
Building a strong web presence is one form of marketing pillar. Building good SEO presence and getting 1000, 5000 or 10,000 clicks to your site a month is another form of strong marketing pillar. Having an intricate email system integrated with Customer Relationship Management (CRM) is another way to maintain good relationship with customers — another great marketing pillar.
In short, any company needs multiple sources of marketing channels to bring in the most traffic, most sustained revenue every month — if one marketing fails, the other methods will still generate clients for you.
You need multiple sources of marketing for your business.
Our Value Add
By contacting us, we will value-add with you by the following:
One free consultation with our consultants (worth $399)
One complimentary site audit (worth $62)
One complimentary website report (worth $30)
All these at no obligation, even if you choose not to engage us for your marketing.
About Leading Solution
Leading Solution is a living testimony to the power of joint ventures.
We have seen and used the power of partnership, be it joint venture, strategicalliance or host-beneficiary partnership, and have opened by massive results for both our company and our clients company.
We are a company that lives and breathe results — we believe in working towards a common goal and sharing the fruits of our results with our partners.
Our Main Consultants
Your trusted advisors
Elon Law
Lead Consultant, Director
Elon has a knack for marketing. Being specialized in this field, he has opened up his clients' minds with his consultative questions, including utilizing intangible assets like business relationships, adding testimonials in all our promotional materials, increasing credibility through endorsements, offering better than risk-free guarantee and many more.
Kingsley Ong
Project Consultant, PMC
Owning multiple businesses, Kingsley has been involved in many projects, expecially in areas related to F&B operations, IT management, productivity diagnosis and improvement. Importantly, Kingsley has helped many companies strategies and build core competencies to maintain competitive edge, and obtain great achievements.
Our Clients
Here are our clients who have grown with us tremendously.