"Who still uses Facebook these days?"
You may have heard this comment when chatting with your friends – especially if they are your juniors in terms of age. Indeed, while Facebook started out as one of the (if not, the most) important social media platforms in the past, its position has since been usurped by newer social media applications like Twitter, Instagram, Snapchat, LinkedIn, Reddit, Whatsapp and more.
Want to post about your day? Twitter has you covered.
Want to share some photos of your latest outing? We have Instagram for that.
Slowly but surely, it seems like Facebook is losing its position and relevance…
Or has it?
Contrary to popular belief, in today's digital age, Facebook has become more important than ever when it comes to marketing and business.
Facebook revenue has increased by significant amounts over the past decade, and not only does it possess the largest user base, Facebook has more than 2.7 billion active users every month to the boot.
Their advertising system is highly lucrative, to say the least. Now, it's not far-fetched to say that Facebook has gained a new lease in life by being revitalized through its business advertising features. 
Still unconvinced? Then read on – this article provides you with 10 different reasons why Facebook is the go-to platform for your next advertising campaign for your business!
High Engagement Rates
As mentioned earlier, despite being touted as a forgotten "has been", Facebook has a staggering amount of active monthly users at 2.7 billion.
Just to put things into perspective, as of January 2021, extremely popular social media platforms like Youtube and Whatsapp have around 2.2 billion and 2 billion active monthly users respectively while TikTok, which is another social media platform that has skyrocketed over the recent years, has only 732 million.
See how Facebook isn't quite past its prime as so many people have been insisting? That is not to mention the fact that users spend almost at least 40 minutes on Facebook every single day. With its supremely high engagement rates, Facebook can play a vital and irreplaceable role in engaging consumers and customers alike.
It is also often significantly cheaper than other alternative forms of advertising, such as Google Adwords, where a single click can cost as much as $50 to $100. While these alternative forms of advertising are worth their cost in terms of effectiveness, it is indeed true that not all companies can afford to pour in the required amount from the get-go.
This makes Facebook's platform an ideal solution for small companies that have fewer funds to dedicate to their advertising campaign.
Ad Transparency is Key
Ad transparency is a vital yet frequently overlooked aspect of many advertising campaigns, and the ad transparency that Facebook guarantees has two major advantages for your business.
As consumers and web-surfers become more and more digitally literate, they also become more conscious and aware of the advertisements they are receiving. This means that in times like this, the advocation of ad transparency is more important than ever before.
Through Facebook's Ad Transparency Tool, users will be able to see every single advertisement that a Facebook page has to offer. That user includes you – through the Facebook Ad Transparency Tool, you can easily investigate the strategies of your fellow competitors! What offers are they currently providing for their customers? What kind of information are they including in their infographics? How are they shooting their promotional videos? It's a treasure trove of information!
Investigating your fellow competitors also means gathering inspiration for your own ad features and advertising strategies.
How do your competitors advertise their products and services?
What is the customer engagement rate like – and how would you improve on it if you were given the chance?
This is a smart way to plan and brainstorm for your own ad features without first having to spend a single dollar.
A Cohesive "One-Stop" Shop
Sure, if you want to post a photo, you can visit Instagram. And if you want to write about how your day went, you could go to Twitter. But notice how nobody visits Instagram purely to write about something, just as how nobody goes to Twitter with the sole purpose of sharing a photo?
Well, that's not the case for Facebook.
When it comes to Facebook, Facebook has all the key features needed to form a cohesive platform for not only your entertainment needs but also your business needs. Through the business manager platform on Facebook, Facebook provides a cohesive "one-stop" shopping experience for all their customers with their advertising and marketing features. Not only is it cohesive in itself, it can also be linked to further, additional resources such as Instagram, Twitter and even other product catalogues.
The cohesive nature of Facebook's advertising system makes it easier to engage customers – especially consumers who are new to your brand. Consumers won't have to exert much effort to navigate through the complicated layout of your website. Instead, just one click is all it takes, and you will be automatically led to a neatly connected web of information where one leads to the other – all on the Facebook interface that everyone is long familiar with, to top it off. You won't have to fret over whether your website is not user-friendly enough, while consumers will never have to worry about missing an offer or purchase again!
Ease of Use
Are you a newcomer who can't quite wrap your head around where or how to start their advertising campaign? Or are you an old-timer who has sufficient experience under your belt, but can't quite decide what exactly is the best way to go about your advertising strategy? Well, whichever caste you fall into, Facebook has you covered with their Facebook Ads Manager. Facebook Ads Manager is a Facebook feature that allows you to create and analyse your Facebook ad campaigns with extreme ease. Just a click of the button, and you can get started straight away.
The Facebook Ads Manager has five sections, which includes:
Plan
Create and Manage
Measure and Report
Assets
Setting
Not sure how to begin your advertising campaign? The Plan section will ease you into it by providing you with insights regarding your audience. To add on, the Create and Manage tool come with a complete and cohesive set of tools to help you with creating and managing your advertisements.
After crafting your advertising campaign, your work is far from done. You have to check in with the results, observe its effectiveness and think of ways to up the customer engagement rate and improved on it. Well, the Measure and Report section makes it easy for you to do so. Here, you can easily gain a clear view of your advertisement's performance levels and even craft personally tailor-made goals to check whether your ads are performing up to standard and hitting the right levels.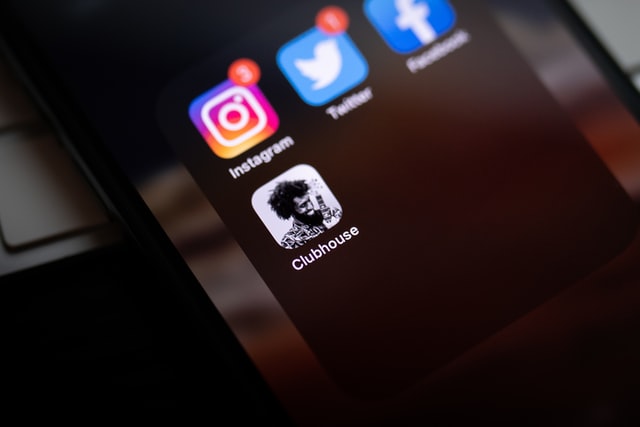 Building Brand Awareness
Remember how Facebook used to be famous for its games, like Pet Society? Users could create and customize anthropomorphic animal characters to their liking. From the type of eyes to the clothes they wear, people spent hours designing a pet to call their own.
Pet Society has now become a distant memory of the past that is now regarded fondly, but the idea remains the same if you apply it to your Facebook page. Facebook pages are crafty marketing tools for business that come at now cost at all! It's a simple yet effective way to build the identity of your business, which would help to cultivate brand awareness. Being customizable, you can share links, upload images and create posts that will best highlight your business's key characteristics and personality.
From creative infographics to relatable memes, your Facebook page can be as formal or informal as you want it to be. It is a creative and innovative way to build and share your brand identity so that you are no longer just a mundane name in the sea of business competitors.
The Facebook algorithm serves to offer their users highly-targeted advertisements about different products and services that are tailored to their preferences and needs – making it easier to determine one's audience demographic and determine what appeals to them best.
Undisruptive Advertising
Unlike YouTube, which is far more aggressive in its sponsored advertisements that are sometimes now even compulsory for you to get to the video you are planning to watch, Facebook advertisements are much less disruptive.
YouTube's advertising strategy often includes showing users two advertisements at the start of the video or even stopping the video entirely to show you more advertisements. This disrupts the user experience tremendously and, as a (rather obvious) result, everybody hates YouTube ads.
On the other hand, Facebook provides you with a smooth user experience when it comes to advertisements. There is a natural flow when it comes to interacting with Facebook's interface, and you do not face any sudden interruptions when you are using the app.
Want to create an ad that people won't instinctively roll their eyes at or automatically skip?
Try Facebook.
Conclusion
See? Don't underestimate the power of Facebook's advertising system – it certainly pays to try it out. Even if you already have existing advertising or marketing strategies in place, implementing one on Facebook is a fairly valuable add-on with little to no barriers to entry. What are you waiting for?
Head over to Facebook to start your advertising campaign there now! Alternatively, you can have us be your dedicated social media manager.
Simply contact us for a custom quote, or to get more info on the price of our social media marketing services.