Email marketing is an efficient way to get to your current & future clients almost instantly. Through constant communication and updates through emails to your clients, you can keep them updated with your products and services, and constantly value add your clients.
You can easily and immediately reach to your desired target clients, capture them in your sales funnel and maintain a long term relationship with them. One key implementation that your business can never live without is email automation as a sales pillar for your organisation.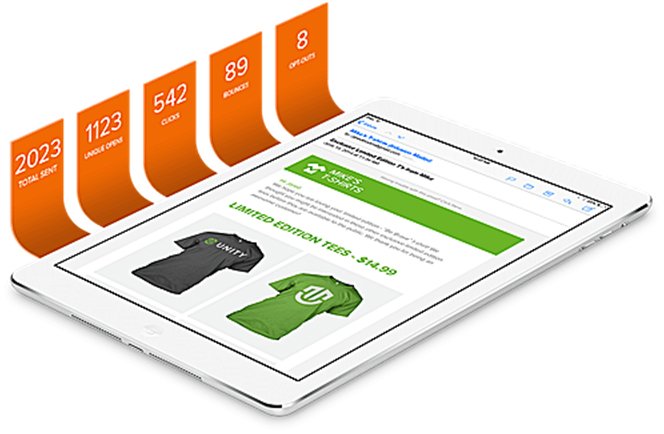 We create powerful, graphically stunning emails for you
Our designers take the extra effort to understand your business and clients, and make email copies that are highly relevant and appealing.
Great copy with innovative designs that capture and appeal to the readers increase these numbers even further.
We optimise all campaigns to deliver you the greatest results
We constantly improve your campaigns to get you the best conversion rates, conducting A/B testing to test whether your email works and appeals to your target audience.
We test the headline, call to action, copy, sales technique, designs to optimise your emails and provide you the best conversions and results to your business.
We deliver reports at the end of month so you can monitor your campaign progress
Statistics alone will not aid your organisation without the analyzing them. We generate insights that are relevant and applicable to your organisation, bringing exponential growth and success.
We create powerful copywriting to boost your conversion rates. Great email marketing campaigns increase click rates, conversion rates and email subscription rates.
Each of our copy is written with strategic keywords, words of influence and brand alignment to ensure the highest optimal results.
We fully automate your campaigns so you can focus on your most important tasks.
We handle all areas of your campaign, including strategies, and we design a process that educates your clients, satisfies your clients and closes them, without you worrying over every step of the email marketing process. We create the optimal email strategy for you and deliver the greatest results to your business.
We analyse all statistics of your campaign to increase your ROI.
Through measuring the statistics of your email campaign at every level – landing page conversion rate, email open rate, email click through rate etc – we can continuously improve and increase the effectiveness of your email campaign. This will lead to an increase in conversion rate, increase in ROI and reduction in costs for your company
Find out how we can help you grow your business!