Appear Across Multiple Social Media Platforms
Let our professional social media specialist handle your social media accounts – Facebook, Twitter, Pinterest, LinkedIn, Google plus and many more. 
We provide constant monitoring of feedback from social media, automation of your social media marketing and constant improvement in ROI for you.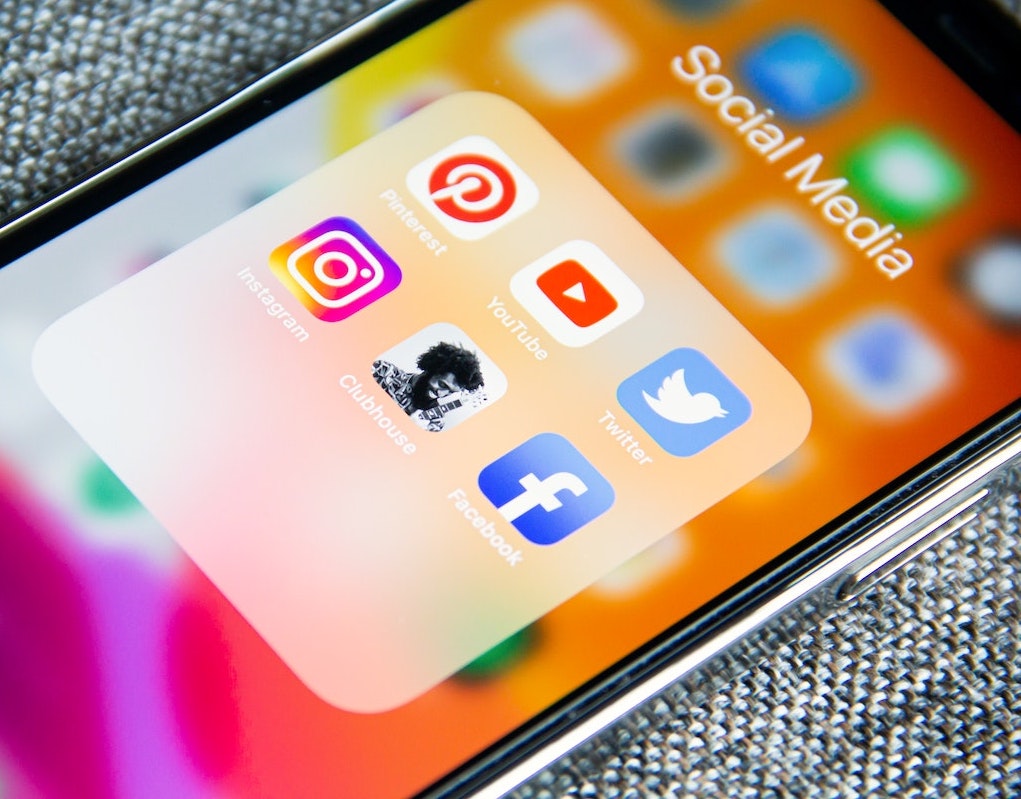 Social Media Platforms We're On
Why Is Social Media Marketing Ideal?
Pay now and see results tomorrow. The outreach of Social Media Marketing is almost immediate, and most of it works on a pay per click system.
Ads Can be Published in A Very Short Time
Publish ads immediately. Modify and make changes to your ad titles and content headers with immediate precision and effect too.
Did you know that more than half the world uses social media today? To keep up with this trend, more and more companies are moving their businesses online.
With a huge database of users on platforms like Facebook, you will be able to get the most value out of your money from Social Media Marketing.
Singaporeans are on social media for an average of 2 hours and 8 minutes per day. Let your company be heard and talked about.
With Singapore's high social media penetration rate, each company needs to have a social media account for their online presence to be felt.
Social media accounts also allow companies to gain direct feedback and engage more with the local community.
No geographical restrictions, no logistical barriers. Connect with anyone, anywhere.
Reach your target demographic and specific audiences: Social Media Marketing has a ton of marketing tools that lets your narrow down your target demographic via filters.
Use social media tools such as insights to gain more knowledge of your customer base.
Trackable KPI
Gather date from audience research to improve. Monitor metrics and improvements to further modify your strategy.
Increase Web Traffic to boost Conversation Rates and URL Clicks
Attract customers to your Social Media pages to redirect them to your website. Introduce your services/products to turn audiences to customers.
Consumers want to buy brands they recognise and trust. Hence, brand recognition is one of the most essential assets that a company can obtain.
Thankfully, in the realm of Social Media, brand building is made easy and effective.
Customer Service, Public Relation
With Social Media, you can get your brand in front of more people. It gets your viewers to look and think about your brand or product, even when they are not actively searching for it.
Connect with your audience through social listening to understand what is important to them. Be ahead and identify trends that your target audience follows.
Build your company's brand and trust among your customers. Attract returning customers who are happy with your service or product.
Booster your Online Community Engagement.
An effective social media marketing strategy can generate conversation about your brand or products, and even your partnering companies.
Push the human element of Social Media and let your customers feel your brand's personality.
Social media has grown to become an essential tool for any business with an increasing number of social media users all over the world. Some of the benefits include:
Grow your brand: Social media marketing will make it easy to spread the word about your products and mission.
Increase your traffic: Using social media and linking it to your website will increase your traffic tremendously.
Promote your products and services: Let digital word of mouth carry your product's reputation and advertising.
Standing More With Our Social Media Marketing Service
Our articles are written by our team of professional writers to captivate and educate your target audience. Constant creation of cohesive content builds trust and authority, and strengthens relationship with your clients.
Together with our team of designers, your social media page, carefully designed with engaging graphics, definitely stand a much higher chance of people following and liking your page.
Spending too much time on your marketing plans? Now, your marketing campaign will be fully automated and 100% turnkey by our team of social media experts. You can now enjoy higher conversion rates, greater lead generation and higher authority while focusing on building your core business.
Business Page Optimisation
The articles generated for your social media campaign are search engine optimised with your desired keywords & description. Articles linked to your main website will improve its ranks in search engine, and thus enabling establishment of authority in your field.
Our social media marketing campaigns are spread across multiple platforms to attain the highest success.
With many lead generation platforms and more places to establish your authority, customers will come in from many different funnels and your ranking in search engines will improve with greater online visibility.
Our social media managers are on standby mode to react to your followers' responses and requests. We make an effort to understand your business and social media profiles well to build rapport and ensure strong and fast communication with your followers.
We commit to measure every metric in the social media marketing campaign of your company and test for the best response, so as to increase conversion rates, bring in more prospects, increase quality of prospects and ultimately bring exponential growth and success to your company.
Propel Your Business Forward with A Well-Managed Facebook Page
Facebook enjoys an astonishing digital traffic that has made this company a staple must-use platform for many businesses. With a wide variety of tools, huge inventory of leads and prospects, business owners stand to gain a lot from optimising your Facebook page and engaging Facebook Ads to garner attention.
Enjoy catapulting specifically targeted ads to your intended audience members. Not only do you get to release an ad that is definitely going to be within your budget, you get to start using Facebook as a business platform and growing your organic reach.
A well-managed business page brings opportunities to communicate directly with your regular customers and interested prospects. This goldmine of opportunities is yours to rake. Ideal placements, prompt updates and regular content is all utilised to ensure maximum return on your investment in us.
Target users based on their personal characteristics that fit into your customer profile. Segregate your target audience based on gender, age, location, language and interest
We focus on your target market within a particular country or area. Pair your efforts with Local SEO for the best marketing results. 
Limit your budget to people with a certain set of actions or behaviours on Facebook, such as video-watching or marketplace-shopping. Get the most out of your marketing by targeting a specific audience.
Types of Facebook Advertising
Facebook Ads

Facebook organic posts
Our Services Include:
Interactive display ads

Eye-catching, optimised images

Video ads

Event promotions

Direct-response marketing

Creative lead generation campaigns
Attract the Attention of Thousands with Eye-Catching Colour-Optimised Content on Instagram
A picture tells a thousand words.
Instagram offers a range of inbuilt marketing features and sophisticated analytical tools. Promoting your brand in aesthetic and effective way is easier than ever, making Instagram an undeniable powerhouse in the digital marketing realm.
With a thriving network of influencers and giveaway contests, Instagram had normalised the practice of brand following into a culture and game. With a diversified range of ad styles, your growth is limited only by your marketing strategy's creativity.
We offer cost-effective, budget-friendly, tailored strategies for businesses looking to make a breakthrough in the digital world.
You can be on IGTV and Instagram stories to connect with your audiences or wait for leads and interest to brew online when hosting giveaway campaigns.
Stories help with conversions. Place your ad directly to your targeted audience with a full-screen story advertisement and prompt engagements with every ad. 
Images capture attention. Keep things interesting with our optimised images and visually appealing content that can help decorate your main feed.
We chose specific images with unique colour codes to match your brand identity. Our team of experienced designers will help create graphics that best suit your brand and business.
Learn to tell your story with our uniquely created colourful images. We showcase many different types of content to bring your content and brand to the spotlight with our specially curated infographics and content.
Videos attract attention like no others. Create motions and sound that can capture your audience's attention and build your brand with carefully crafted videos. 
A picture tells a thousand words but one is never enough. Use Instagram's carousel of images strategically and optimally
Immortalise your best moments and showcase your best products/services on your profile with Instagram's highlights reel.
Position your product and page on the Explore tab, where users usually head over to discover random and interesting new pages to follow
Types of Instagram Advertising
Instagram ads
Instagram organic posts
Our Services Include:
Captivating stories
Colour-optimised images to attract attention
Carousels to show multiple content
IG TV and videos
Direct-Response Marketing with YouTube Advertising
Embark on creative lead generation campaigns as we share our experience and ideas with you. Leading Solution aims to be your one-stop-shop for any video advertising needs or wants.
Market to your customers in the most cost-effective way possible. Youtube's push advertisements are bound to capture your audience's attention. Maximise the effect of advertisements by capturing their attention within the short span of five seconds.
Create content series for your followers to watch. Video episodes that can help promote your products is another digital channel with huge potential that many business owners neglect, or do not have the time and resources to grow.
The goal of YouTube marketing should be to direct users to your other social channels, by gathering interest and providing information to your viewers. Featured videos can help explain your products/services and company better.
Optimise your video for viewership, with seamless transition, meticulous editing and a visible Call-To-Action at the end of the video. 
Go Professional with LinkedIn B2B Marketing
Linkedin is one of the most underrated and overlooked channels of social media marketing.
Being a borderless platform, Linkedin is specifically designed for professionals to connect, making it an effective platform for B2B marketing. With access to such a specific yet incredibly diverse audience, it is easy to connect your brand's vision and message to the people that are most likely to synchronise with it.
A typical LinkedIn member is said to have double the buying power of an average web user. Active users on Linkedin also have an 80% chance of being decision-makers in their businesses. This makes LinkedIn a very promising source of leads that can yield a high conversion rate.
When used with our leads generation service, it can produce a super focused, highly converting set of potential leads for your business.
Boost Posts
Boost your posts with direct call-to-action to prospective professionals on LinkedIn. These sponsored posts are similar to Facebook's sponsored posts, and can easily grab the attention of your prospects and bring them into your funnel. 
Direct Outreach
Engage prospective B2B clients directly through a personalised message advertisement. Spark professional introductions and networking opportunities to get the ball rolling. Get the chance to communicate more personally to your target audience in a channel more personal than email
Dynamic page management
We try various ways and strategies to help with your LinkedIn's page growth. Having active content on LinkedIn signals a healthy company engagement. Extending your page's organic reach is our priority.
Voice Out Your Brand Message on Twitter
Engage both local and international audiences on Twitter. Develop a plan with us on how to market your company with a strategized method of creating, publishing and distributing content.
Twitter is an effective channel for content distribution. It allows you to share and promote your curated content in a matter of seconds. Existing on twitter also allows you to converse with your followers by sharing your latest updates and promotions. It can also be used as a social search engine tool to let prospects learn more about your company.
Brand your company through quirky comments and smart quips that can impress your audience. Build your Twitter follow count organically.
Drive Sales and Gain Potential Leads with Pinterest Marketing
Distribute your pictures through an optimised platform like Pinterest. Share your content on Pinterest boards that can be organised into themes, ideas, plans and genres. The beauty of Pinterest lies in its ability to bring a community together.
It brings you closer to a social space where your most ideal customers exists and interact with each other. This allows you to understand your customers' needs and wants better. Obtain direct feedback and educate your followers on your industry through this direct platform.
Interact With Your Audience with TikTok Marketing
TikTok is an effective platform for influencer marketing.
With two-thirds of their user demographic being aged 16-29, TiKTok is the perfect place for businesses to interact with a younger set of audience members.
With our network of Tiktok creators, we collaborate with various individuals to help promote your brand via short videos.
We provide a full package of services, ranging from with
Video Creation (ideas conceptualisation, filming & editing)
Content Sharing (collaborating with various digital influencers to promote your content)
Social Media management (to help you with content upload and scheduling)
TiKTok ad campaign management (Create and manage ad campaigns)
TiKTok Analytics management (optimise your page's content strategy using analytics)