This post was first uploaded on 24th September 2017 and updated on 17th Feb 2021.
How Does Cornerstone Work?
Not all content are created equal.
The work of content creators is not easy. In addition to churning out seemingly endless amount of content with no grammar and vocabulary mistakes, they have to reconcile the written content with SEO metrics in a complex yet technical approach.
When it comes to building the foundation of your website, there is no easy way. As the saying goes, "content is king". Having high-quality content is essential to building a strong, loyal audience.
Content drives more traffic to your website than many other marketing campaigns can. People are simply interested in what you have to say and are willing to knock on your digital front door to find out.
However, as your content database gets longer with each additional blog post, how will you group and present your content to your viewers? That's where cornerstone content comes into play.
What is A Cornerstone Content?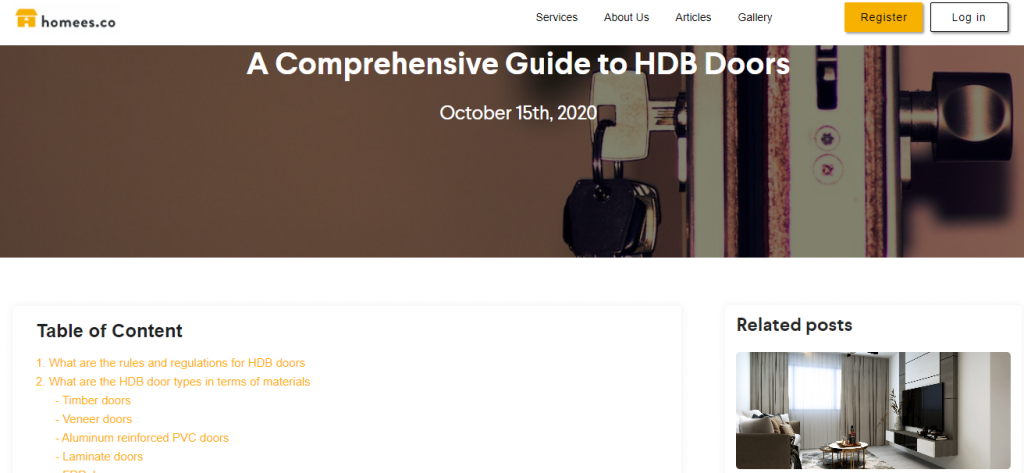 Building cornerstone content is the one single important action you can take to start branding your website. A cornerstone is a foundational introduction upon which something is constructed or developed. It is what people need to know to make use of your website and engage with your services.
Cornerstone articles are important aspects of your website that can help capture the interest of readers and prospect. This piece of high-value content can help you form the foundation for your goals. Its main goal is to establish a positive image for your brand or website, to make you look like an expert.
If you want to have an effective SEO campaign, content marketing is essential and cornerstone content is absolutely crucial.
How Long Should Cornerstone Content Be?
Because these are the posts that you want to rank highest in search engines, is important for cornerstone articles to be at least 1,000 words and longer. It is important to understand that long articles rank more easily than short articles.
Some cornerstone articles are even longer than that, reaching up to five digits in their word count. For example, this ultimate guide by Neil Patel is no short story.
You should also do your best to update cornerstone content regularly, with updated information and statistics and make sure that users can find it easily on your blog.
Is It Difficult to Create a Cornerstone Content Strategy?
It should not be a challenge to come up with a cornerstone content strategy. These content and articles should be in the direction of what your site is relevant for. Cornerstone content should have the most internal links on your site. You should aim to make cornerstone content comprehensive enough so that you can slide a link to it every time the topic is mentioned on your website.
For most industries and niches, the articles you chose should act as an introductory stance to those who are new to your website or topic. It is your pillar of content that deserves you to reference and guide users to reading.
Start by choosing your main keywords using keyword tools, such as Ahref or Ubersuggest.
How to Write Cornerstone Articles?
Cornerstone articles should circle around the foundational aspects of your niche. Topics on your website or blog should centre itself around guides and introduction to such aspects.
It is crucial to make sure you do your keyword research thoroughly, as it is what makes or break your cornerstone article's ranking capabilities. Knowing what keywords to include on the website, knowing what keywords to include in anchor text for internal linking is also crucial.
Topics that are introduced and written as blog articles should be definitive for your niche. You want to provide value by guiding and explaining concepts to your readers. A good way to do so is to check out your competitors and their content. Try to go above and beyond and explain better than them.
What Type of Cornerstone Articles Does Google Love?
While it may not be easy, it is quite an achievable challenge to create content that Google loves. They key to that is creating cornerstone content that has optimised keywords, headlines and title tags. As mentioned before, keyword research remains as a fundamental aspect of content marketing, as it is responsible for understanding search intent.
Search intent can help your content ranking high in search engines, for both cornerstone and non-cornerstone content.
Choose the most relevant phrasing and keywords for your content so searchers will get an immediate answer from reading your articles. You can use them for social media posts as well, ganering even more shares and likes and eventually more social referral traffic.
Headlines are important. You want to capture your prospects attention, but you do not wish to lure them in under the basis of false hope. A well-thought headline with eye-catching words, but with content that does not deliver the promised information, will only disappoint your readers.
Properties of Good Cornerstone Content
Proper URL Naming Structure
It should have a clear and concise URL name (www.yourdomain.com/cornerstone), in order to show your readers that what they are reading is a form of cornerstone content.
Proper Title Tags
Having good headlines and proper formatting helps guide your readers better.
For cornerstone content, you want your readers to read with ease. Avoid using poorly formatted or coloured fonts.
Landing Pages
Cornerstone content can either act as landing pages, or direct users to landing pages. Either way, the use of a landing page is important for websites who are looking to convert their visitors into leads.
Landing pages are different from other pages on the website as its priority is to seek to capture your visitor's information.
Internal Links
Good cornerstone content should have a proper link infrastructure. Links are around to guide your users. In the case of cornerstone content, it should provide your readers with a direction on where to obtain more resources, and a call-to-action on what to do if they are interested to find out more.
Timelessness
Cornerstone content should not have a time stamp. They should also be updated with stats and references regularly to keep them relevant. As far as cornerstone article goes, it is also important to make sure the internal linking structure is intact without any dead links.
Optimised
It should be optimised for keywords, making it easy for Google to find.
The goal of cornerstone content is to create useful and relevant content. With unique content, you give people reasons to visit your site, and that's the first step of securing a potential lead. Your content, if compelling and comprehensive enough, can make people excited to read it. In future, you might even get free organic backlinks to your content.
If you focus on the on-page optimisation aspect, the search engine thing has a good chance of working itself out.
Conclusion
Cornerstone content is no easy task. It requires a lot of effort and planning. However, it creates a good foundation for your content writing to help you in your future campaigns. This foundation needs to be highly relevant to your content and services, so that it will help you establish your authority and reputation in your industry.
As always, quality is more important than quantity in achieving your SEO goals. Cornerstone articles work in synchronisation with your other digital marketing channels. Great content distinguishes you from your competition, while other channels start to bring organic traffic to your site to start building your base of loyal customers.
If you are having trouble creating your own form of cornerstone content, consider copywriting services. We value consistency and quality in our content marketing services.