Unlock Online Leads In A Day
Pay-per-click (PPC) services are about getting your message in front of your audience on various platforms. We bring traffic to your website through optimised campaigns.
Used in conjunction with Search Engine Optimisation (SEO) strategies, your PPC campaign and marketing effort can be much more effective and beneficial in the long-run.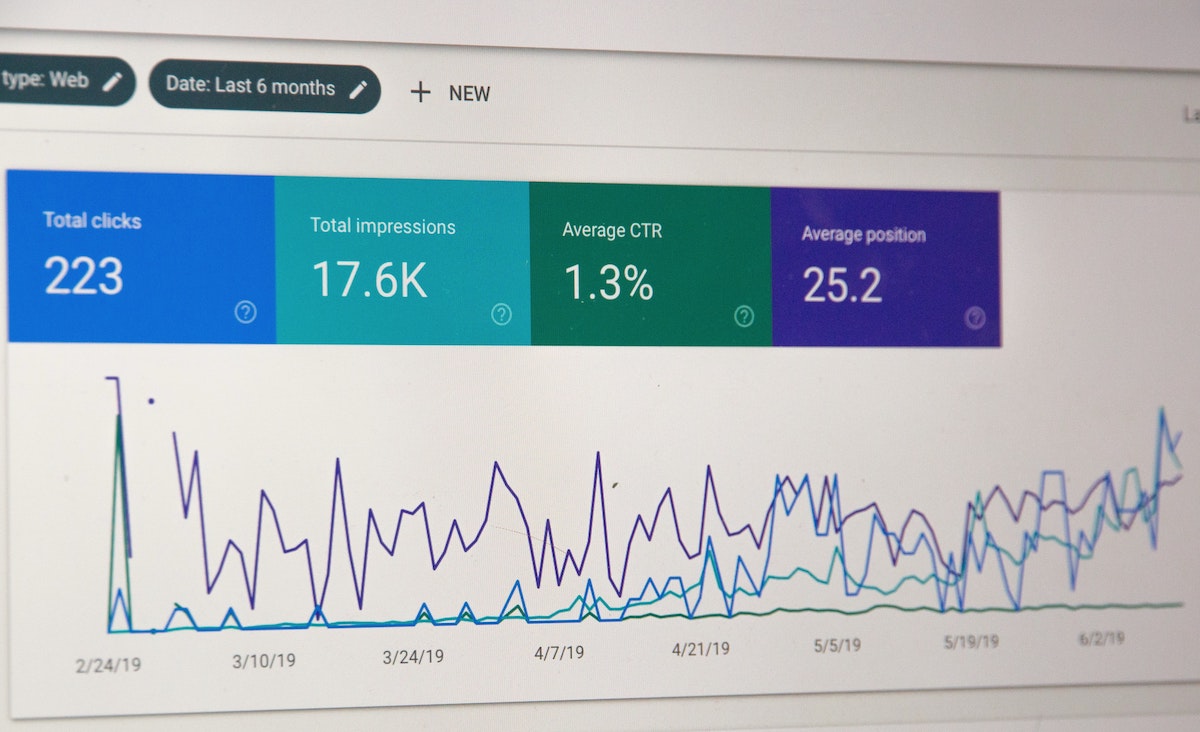 Why you need PPC for your business?
Advertising options often function under a pay-per-click system. It is one of the many online channels for digital marketing out there and it remains as an effective way to target the right audience.
When you engage in search engine advertising, you are bidding for an ad placement on the search engine; you are hoping that your ad will appear instead of your competitors' when someone makes a search that is related to your business.
Bear in mind that you will only pay when a visitor clicks on your ad- this explains the term pay per click! This cost structure also ensures that the campaign stays well within the stipulated budget.
However, PPC campaigns might attract clients of different tiers and interest, leading to unstable conversation rates over time. Hence, it is important to get the most out of your money by improving ROI and conversion rates with the optimised PPC advertising strategy.
Our PPC campaigns are thoroughly optimised to ensure you have greater cost-savings, target the exact audience to fulfil your business goals. We review your campaign constantly and find ways to further improve its effectiveness.
Grow Your Business with Pay Per Click Advertising
Pay-per-click advertisements are a quick and easy way to start your digital marketing journey. It can grant you instant exposure that leads to higher traffic and better sales.
However, having an optimised PPC campaign helps you save more money and improve your brand exposure and conversion rates. A poorly performing PPC campaign would yield little to no tangible results. You might not get leads, and if your ads are directed towards the wrong target audience, you might end up with a high opportunity cost.
They key lies in having the right ads on the right platform.
Types of PPC Advertisements
Social Media Push Advertisements
Social Media advertisements are a common way for new brands to push their products and build brand awareness. A well-thought Social Media Marketing includes growing your social media pages organically through content and regular updates, while growing your web presence through ads.
Leading Solution has a wide network of Social media ads available, including Twitter, Linkedin, Instagram, Facebook and Pinterest. Each platforms supports a different content niche and industry.
Through colourful imagery and creative video angles, we are confident in bringing you a unique advertisement copy that you will be proud to share and call it your own. From creation to editing to marketing, we can provide you with a start-to-finish full package service for your advertising and videography needs. Venture in Social Media advertising with ad copies that are optimised for social media sharing.
Google Ads Paid Search Marketing
These are the text advertisements that frequently appear on the top of the search engine pages. Advertisements displayed are usually related to the search terms that the user has just search for. This means that your ads will be commonly shown to high-quality prospects.
With your advertisement being shown high up (chronologically) on the search ranking result page, paid search marketing can be seen as a solution for companies while SEO takes time to take effect.
Brick and mortar store might also consider looking into Local SEO, which brings about similar benefits.
Display ads tap on Google Display Network (GDN) to appear as banners on websites or social feeds. This includes many Google-affiliated sites such as Youtube and Blogspot.
Your PPC campaigns are fully managed by us to ensure you enjoy an automated, 24/7 running campaign to bring traffic to your website continuously. Let us do the working and worrying for you as we utilise our best-performing strategies for you.
High Exposure In A Few Clicks
We continuously analyse results and optimise your campaign to lower your marketing dollar and bring in higher quality leads for your business over time. No more worries about paying for no results - PPC is guaranteed, in the sense, you pay only when there's click on your website.
One headline can sometimes perform 1000% better than another. We continuously do split testing and pick the better result campaign to lower your marketing dollar and bring higher quality leads to your business.
Having an agency that reports to you regularly can ensure that the team is working hard to keep your marketing campaigns in good shape. Having our
Frequently Asked Questions About PPC
Whether you are selling a product or trying to build your brand, pay-per-click marketing can benefit most types of business.
Pay-per-click marketing allows you, at the very least, to reach out to users that are actively looking for similar products and services that you offer, helping you to build your brand awareness.
In addition, it is also a relatively cost-saving marketing technique. You pay only when there's a click and you are essentially reaching out to leads and prospects who are actively searching for what you can offer. There is a high chance for a good ROI.
Usually used in conjunction with SEO and social media marketing, it can prove to instantly bring you leads the same day you set up an account. 
There are several factors that can affect the cost of your pay to click campaign. Firstly, it is dependent on how much you are willing to pay. This is also known as the bidding amount.
Depending on the result of the bidding auction, you may pay lesser than what you bid for but never more. This is an advantage of PPC as you are able to set your own budget.
The second factor that can affect the price of your pay-per-click campaign is your target keywords. More popular keywords will cost more due to higher demand. Last but not least, the quality of your ad matters.
For every pay-per-click campaign, you will be given a quality score for your ad which affects the cost; high-quality ads will generally cost you lesser than low-quality ads. 
Your Ad will show up at the top of search results. This helps to build your brand's presence as users usually do not scroll past the first few pages of every search result. Coupled with strong SEO, you can vastly improve your leads funnel and increase your leads. 
The cost is flexible as you can set your own budget and adjust it anytime.
When you do pay-per-click marketing, you are reaching out to people at the same time as when they are looking for your services and products. This increases the chances of conversion.
Whether your objective is to sell or to increase your brand's awareness, pay-per-click marketing can help you to achieve these.
Different ad network uses different methods for their ad auctions. However, the general process is that when a user search on a particular search engine like Google, the ad auction is carried out.
Every relevant ad is given a ranking based on several factors such as the bidding price and quality. After which, a cost is calculated using a particular formula depending on the network you are using.
Engaging a professional can help you to create better quality ads that can lower your costs and improve your ad ranking.
When you choose to do pay-per-click marketing, the cost is not fixed but varies accordingly to your audience, type of business, and competition from your competitors.
Behind every pay-per-click campaign, time and effort must be invested in researching and selecting appropriate keywords for your advertising needs.
Another important aspect is to create a pay-per-click landing page or website development. 
This landing page is where users will be directed in the event where they click on your featured ad. This page should be well designed and optimised so that you increase the conversion rate of your pay-per-click campaign.
Having good pay per click campaigns can also help you save cost as search engines charge less for clicks when your pay per click campaign is done well.
This is why it is important that you know the nitty gritty of pay per click campaigns to get the best profits out of it.
Measuring your campaign's overall success is as important to us as it is to you. As your campaign progresses, we will monitor the metrics of your ads and the keyword performance against your competitors.
By analysing conversion rates and traffic flow, we aim to make the most response responsive ad to strengthen your PPC campaign with us.