Search Engine Optimisation (SEO)
Be Seen BEFORE Your Competitors
Search Engine Optimisation (SEO) is about helping your customers find you and putting you in high-ranking placements in the search results page of a search engine (SERP) — including Google, Bing, Yahoo and other search engines.
When potential lead keys in a word or a phrase in major search engines (such as Google, Yahoo, Bing), your website will appear, and these potential leads get directed to your site for closing.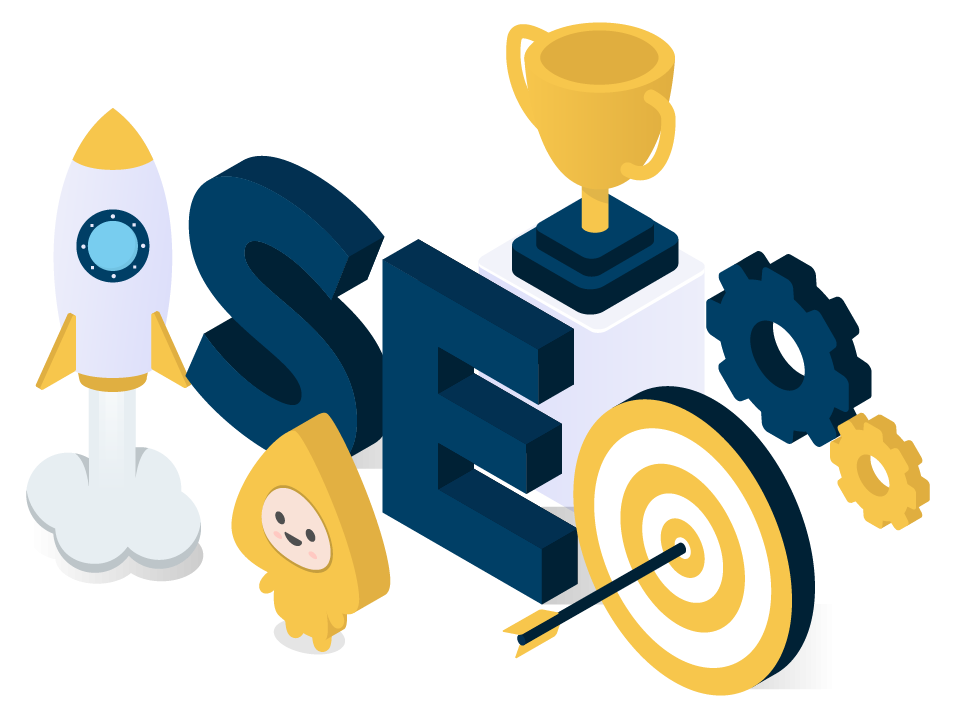 The Right Agency Will Bring You Steady, Increasing Results!
We create targeted SEO strategies and get backlinks, content relevant to your industry. In other words, our strategies are industry-specific just for you. In addition, the content we create will be high-quality, deeply researched, setting you as the digital authority in your industry.
Having an edge over your competitors on the world's biggest search engine can definitely build a better image, bring more traffic, customers and ultimately sales for you. Talk to us today about how we can help you grow your business!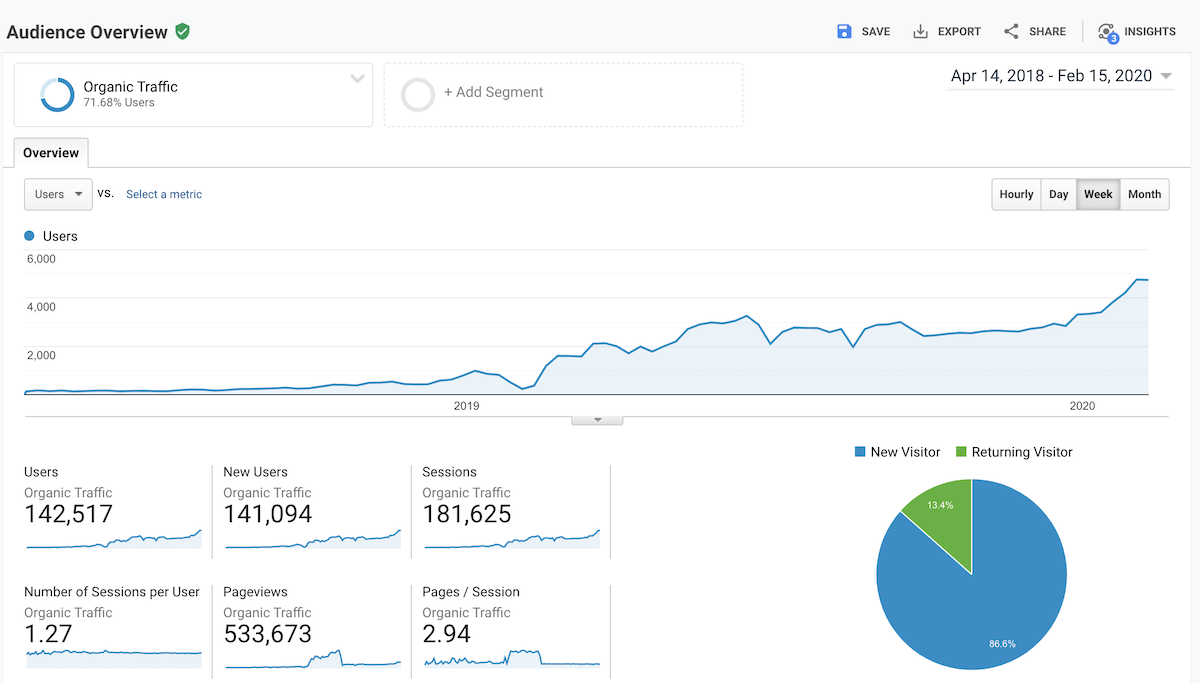 Case Study: SGHomeNeeds
SGHomeNeeds is a website that required a huge digital marketing effort due to it needing to reach two spectrum of audiences - customers and merchants. By laying out a solid SEO foundation and building upon its infrastructure, they are receiving $25,000 worth of traffic every month, with an average of 800 customers daily.
+ 24,500 SGD traffic value per month
+ 9,500+ keywords in Google (AHRefs)
+ 1000+ daily traffic
+ 195,000 new users in the past 12 months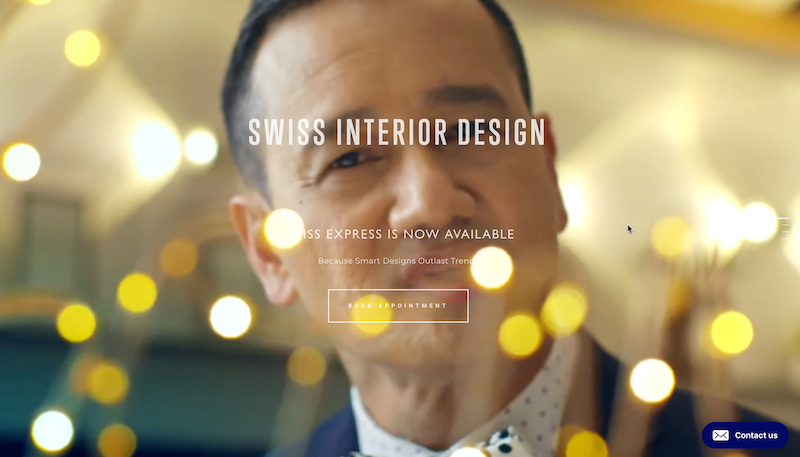 Case Study: Swiss Interior
Swiss Interior is a strong brand within the industry, and they've managed to digitise and create a new marketing channel in Google search - both SEO and Google Ads. They are getting more than 1000 additional searches every month, bringing in thousands in sales extra and rapidly expanding their branding and presence.
+ 2400 SGD traffic value per month
+ 600+ keywords in Google (AHRefs)
+ 200+ daily traffic
+ 6000 new users in the past 12 months
Being able to get indexed Google is easy, but having the right strategies, ones that are long-lasting and ensuring you will dominate in the industry is tough.
We do many experiments every year to know which strategies are working the best, and the results are that usually each of our customer rank for dozens to hundreds of keywords for their entire site, sometimes even for a single page.

+ 995 visitors/month
+ traffic value: 2,400SGD/month
#1 for Interior Design Package

#1 for Interior Design Package Singapore

#1 for HDB Resale Renovation Ideas

#2 for Interior Design (3600)

#7 for Interior Design Singapore

#8 for Interior Singapore (3600)

and many more ...

+ 400 visitors/month
+ traffic value: 1,400SGD/month
#1 for Home Renovation Contractors In Singapore

#1 for Home Renovation Contractor

#2 for Renovation Contractor (600)

#2 for Renovation Contractors

#2 for Best Renovation Contractor In Singapore

#3 for Renovation Contractor Singapore (450)

and many more ...

+ 300 visitors/month
+ traffic value: 1,000SGD/month
#1 for Renovation Package

#1 for Renovation Packages

#1 for Renovation Package Singapore

#1 for BTO Renovation Package Singapore

#2 for HDB Renovation Package

#2 for Renovation Singapore Packages

and many more ...
+ 785 visitors/month
+ traffic value: 4,600SGD/month
#3 Movers Singapore (2600)

#4 Movers

#4 Singapore Movers

#4 Moving Service Singapore

#4 Best Movers Singapore

#4 Home Movers Singapore

and many more...

+ 450 visitors/month
+ traffic value: 1,400SGD/month
#1 Cheap Vinyl Flooring Singapore

#1 Vinyl Flooring Contractors Singapore

#1 Vinyl Flooring Singapore Review

#2 Flooring Contractors

#5 Vinyl Flooring Singapore (2100)

#6 Vinyl Flooring (5300)

and many more...

+ 171 visitors/month
+ traffic value: 700SGD/month
#1 Roofing Contractors

#1 Roof Specialist Singapore

#1 Roof Repair Singapore

#1 Roof Repair

#1 Roof Repair Leakage Singapore

#1 Roofing Singapore

and many more...
Think about the number of times you scrolled beyond the first result page of search engines. Chances are you'll seldom scroll past page one.
This is why SEO is so crucial for your brand. If your website does not show up on the first page of search engines, you are essentially missing out on tons of potential customers, leaving thousands of dollars on the table. 
Traffic from SEO is completely free, compared to Google Ads or other advertisement channels where the platform charge by per click or per impression.
You need an SEO expert company like us to get you the desired traffic and exposure.
Singapore's Leading SEO Agency
It is often said you can hide the cure for any disease on the second page of Google and it will never be found. Come to think of it, when was the last time you searched the second page of Google for something?
Easily over 80% of the searches do not go past the first page, and given the competitiveness of today's digital landscape, it is getting tough for you get in front of potential customers.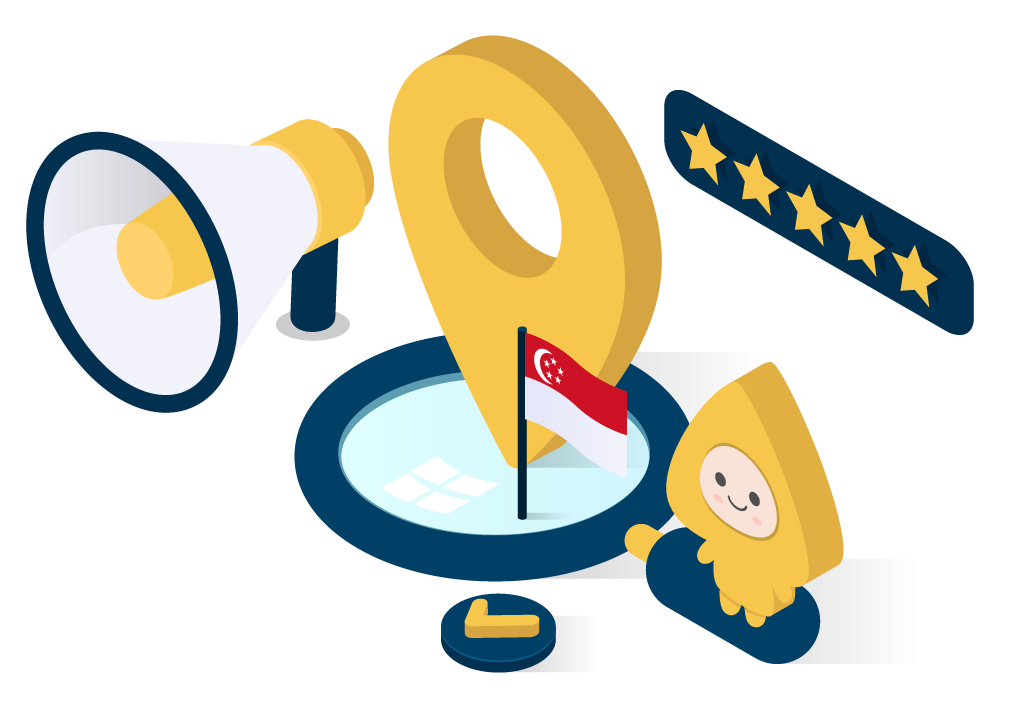 How Can SEO Benefit My Business?
Out of sight, out of mind. Being in front of your clients for many terms and keywords help build trust and eventually build a solid reputable for your brand. Being in multiple touch point with your customers further multiply the effectiveness of your marketing campaign.
Usually people search for things in Google with the intention of buying or doing more research. It is definitely one of the better platforms for conversions, and appearing for the right term definitely can help in your sales and conversions.
Being on the first page not only establishes that fact your website is trusted and "recommended" by the search engine, but it also helps build a solid reputation. If you are invested in your own marketing and is often in front of potential customers, wouldn't they automatically trust you more?
For most platforms, the more the number of clicks (PPC) or impressions (CPM), the more you have to pay. For SEO, because your pages are aligned with Google's interests, every click by customers onto your website is essentially free. Multiply this by thousands of clicks over time, you can be saving a lot more money compared to other marketing channels.
Frequently-Asked Questions About SEO
SEO is about optimising your website that is the most relevant to what the visitors are finding. Google's organic search results is essentially about presenting clients with the content that can best suit their intent of the search. We work on the content, authority and technical aspect of your website to boost your rankings.
SEO's benefits is not equal for all businesses. Companies which are reliant heavily on online channels to get leads and sales usually benefit the most from SEO. In general, the better you rank in Google, the more eyeballs, traffic and subsequently leads you have. We tailor and customize SEO strategies according to your goals, and also customize it according to your niche.
Our results can usually be seen within 4-6 weeks. There are a lot of factors that can affect this timeline – age of the domain, traffic, existing SEO work done prior to hiring us and many more. If your domain is brand new, it can hamper the rankings (though we have not face this issue) initially as domain age is one of the more significant factors in Google's SEO.
While some agencies can do SEO in all kinds of industries, some prefer to niche. If you are an SME, you may choose to work with a boutique SEO agency that has experience or niche in your industry. Therefore is is best if you can talk to a few companies and find out who is the one managing your campaign, and whether the agency is a right fit for your company.
Keyword Selection
The very first step of SEO optimisation is to research for relevant and effective keywords for your business. This is to identify what your potential audience are searching for. Keywords are the foundation of every SEO campaign. Using the right keywords will allow Google algorithm to understand what your content is about and display it in response to a right search.
On-Page Optimisation

SEO Page optimisation can be divided into 2 aspects, namely on-page SEO optimisation and off-page SEO optimisation. For on-page optimisation, it involves work done on your business page itself. We will help you to see which parts of your website can be further optimised. This includes improving the text on your site to include relevant terms, as well as to do internal linking. Off-page SEO optimisation refers to strategies that are implemented outside of your business' website. This is done in addition to on-page SEO optimisation to boost your website's ranking so that your page can reach a wider audience. Some strategies include link building to increase your site's authority and credibility.
Analysis and Report
At Leading Solution, we will also provide our clients with a detailed report of our work done. The report will provide summarised analysis of the results achieved, along with data and figures.
There are many factors involved, such as Ranking, Monthly Traffic, Competition, Keyword choice, Conversation Rates.
Is your website optimised for the keyword that people are searching for? Are you optimised for keywords with high search volumes and a high return rate?
For example, if you are an interior design firm in Singapore optimising for "Home Redesign", then it is a bad idea as the local searches contain higher search volumes in the form of "Home Renovation" instead.
To avoid such mistakes, we committed to researching and providing SEO services that will help boost your comparative advantage and relevance in the online digital space.
Local SEO is a game-changer in SEO, it means many smaller companies can now compete with big, cash-rich companies for top google results.
Local SEO is relatively new and constantly changing, it is crucial to fully understand the business, competitors and the crucial factors to develop an effective local SEO strategy.
Local SEO campaigns have various goals, some are designed to drive targeted traffic to a site with the aim of getting conversion in their site. Other campaigns are designed to make the searcher take action such as a phone call or visiting a physical location.