Search Engine Marketing (SEM)
Your Trusted SEM Agency in Singapore
Get More Clicks
Improve your ROI and Lower your CPC
Boost Your Conversion Rates
Search Engine Marketing is a way for companies to capture the attention of your target audience online, with quick execution and results.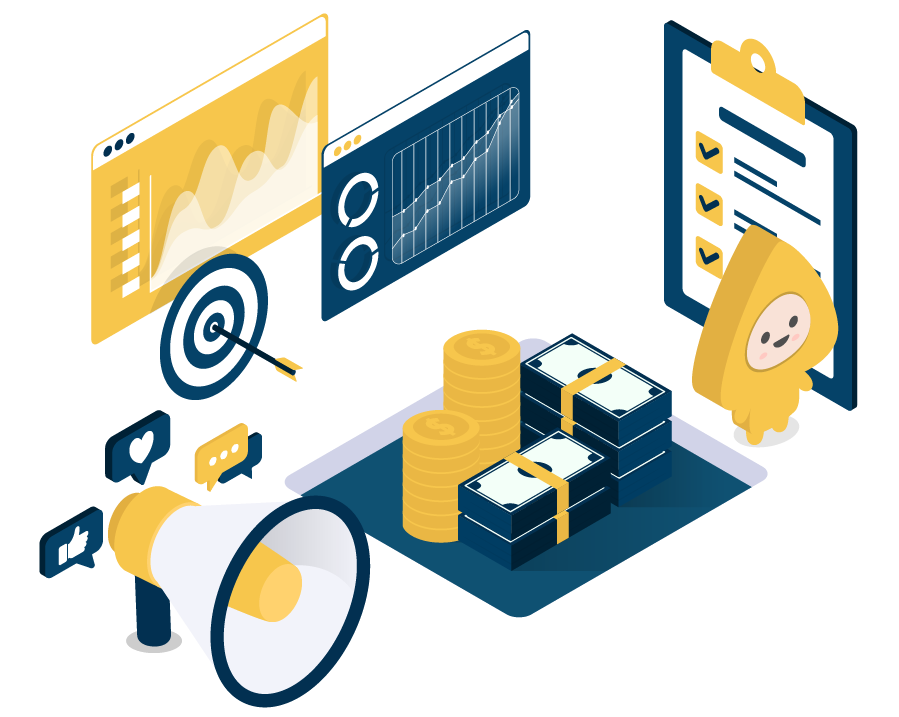 What is Search Engine Marketing - SEM?
Search Engine Marketing (SEM) is all about marketing through the use of keywords. SEM encompasses plenty of platforms, ranging from social media sites such as Facebook and Pinterest, to platforms such as Amazon. What makes each aspect unique is its unique ad features and target audience. 
There are many ways to keep track of your SEM campaign progress, this may include:
Click-through rate
Average position
Keyword performance
Cost per customer acquisition
Cost per click
Conversion rates
With Google's constantly changing algorithm, it is challenging to keep up with the competition. Hence, it helps to have an experienced SEM agency or a digital marketer to help you with this venture.
SEM Services That We Provide
Campaign analysis and management
Monthly reports and updates
A/B testing
Account dashboard management
Content creation and marketing
Integration with an SEO-friendly website
Landing page creation
Customised branding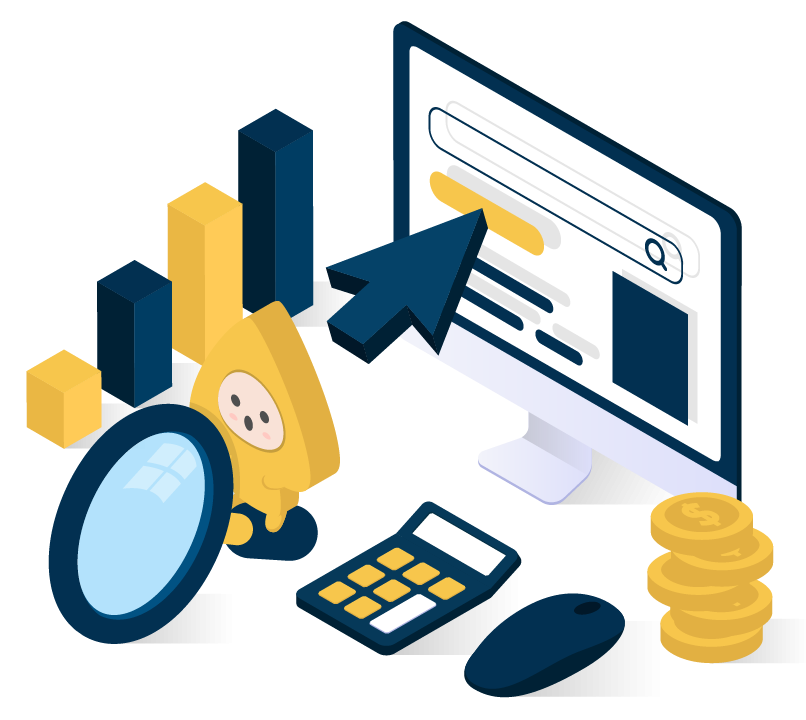 Benefits – What's Included For You?
We aim to help our clients achieve long-term sustainable growth, which is why we never overlook any competitors that you have identified. We keep ourselves on a high alert for any areas of improvements that we can look into, in order to propel your company in front of the race.
Before doing any marketing, it is important to understand the importance of keyword research. 
Content Optimisation, SEO, and Social Media Marketing can all be seamlessly included in our SEM strategy, even if your other digital marketing campaigns are managed by another team. We work closely together with your team to make sure we can deliver what is best for you.
Apart from just Google, we also have strategies that include other search engine platforms, such as Bing, Yahoo! Search and Youtube. Pinterest and Linkedin are also reserved for more niche industries, which some of our client might be uniquely positioned to make use of.
Not only are we dedicated to tracking your ROI, but we are also determined to improve it. We understand that your investment in us is a choice, and we will do our best to justify your faith in us. No matter the size of your budget, we want to help you see a return on your investment.
Coming up with a winning strategy does not take just one night. It comes with practice and experience. In the context of SEM, based on analytics and user's response, we can improve upon your ad copy to improve its key metrics.
We provide monthly reports and updates to keep you synced up on your campaign progress and any hurdles that might have occurred along the way.
We work closely with our clients with a foundation that is built upon trust, transparency and understanding our clients' wants and needs.
Increase Your Revenue with an SEM Agency in Singapore
Managing and monitoring an ad campaign may not be difficult. However, it is indeed tedious and time-consuming. Such heavy lifting should be left to an external party so that you can focus more on your company's operations and sales leads.
Leave the lead generation through search engine marketing (SEM) to us. We employ a customized strategy that is tailor-made to each of our clients so that they get a catered marketing experience.
Google Search Engine Marketing - Google Adwords
Advertising networks gives you access to a huge range of factors and elements to zone in on your target audience. This may include time of the day, location, demographics, keyword usage and even interest in relating products.
Businesses can benefit tremendously from precision targeting, allowing you to reach your intended audience at a remarkably low cost.
Google's PPC tools, otherwise known as Google Adwords helps its users with all that. With an ability to tweak, adjust and optimise your campaign, anyone can start the ball rolling with Google Ads.
Google adwords help you create adds that can be pushed towards users from certain regions and timezones, gathering better quality leads for your website. Google's keyword bidding system also allows you to identify the popular keywords from the less effective ones.
How can Google Adwords help my business?
Google Ads is Google's version of PPC ads. There are many ways to grow a business using Google, such as Search Engine Optimisation (SEO), Local SEO and website optimisation. Each of this method involves a different set of strategy and tools, and a different timeline.
Google Ads is the fastest and simplest strategy that most companies can get started upon. It is a popular option due to its straightforwardness and simplicity.
Google Adwords can help you to:
Save more on advertising costs as you optimise your ad copy and campaign
Get the best value for your money when you focus on what is working best
Improve sales as you start to reach your targeted audience, which carries the highest conversion probability
Collect measurable data and statistics to help you refine your strategy
Problems that effective Search Engine Marketing services can solve:
Poor quality enquires

Less than ideal conversion rates

Competitor advertisements being placed above branded searches

Lack of time to track and monitor campaigns

Low budget for marketing
Other PPC Services in Singapore
Apart from Google Ads, there are other forms of Search Engine Marketing that companies can utilise. This includes platform-specific advertising such as Carousell, Facebook, Instagram and Youtube.
Every expense on marketing brings about an air of uncertainty and unsureness. However, with an experienced digital marketing agency, any amount and form of media budget can be optimised to drive in sales and returns.