"Nobody cold calls anymore"
Telemarketing, in the past, was favoured as it costs far less than a direct sales force. The upside is high, with low costs and high levels of profitability and return of investments. Some companies used it to cold call prospects or use it as a platform to promote repeat sales to active customers.
Is Telemarketing alive in 2021?
Yes, if you use it right. Traditional telemarketing may not be a requirement to make sales today, but it has simply be morphed and changed into other forms. This may include text messages, Linkedin private messages or emails.
If you forgo telemarketing, you might be passing up a lot of opportunities and potential leads.
Over the years, techniques of telemarketing have evolved to make B2B (business to business) telemarketing a highly effective channel that is worthwhile for both the seller and the buyer.
Cold calling is no longer the only way to pursue telemarketing. Instead, you need some homework beforehand. A good mix of research, available data, personalised contact and social connection might be just all you need to make cold calls more effective and convertible.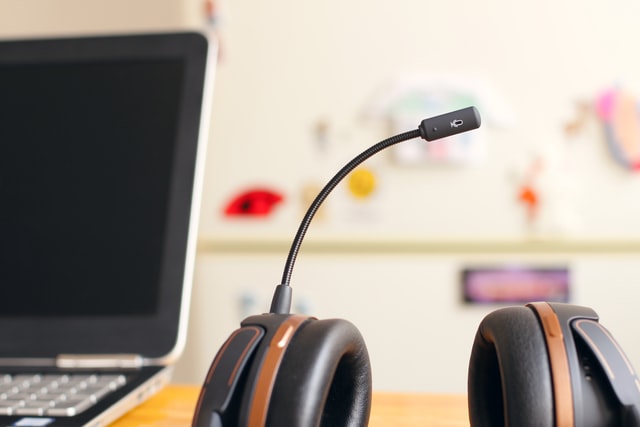 You Need Research
When it comes to research, it means that you need the information on your prospects. Information on companies is freely available today on the internet. Through their social media, news updates and maybe even some loose personal connections you have in the company, you get a clearer picture of the company.
How is their financial cash flow? Which stage are they at? Are they looking to expand? Generally speaking, you want to obtain revealing information such as:
Corporate culture
Upcoming projects or promotional campaigns
Current product/service lines
Overall business direction, goals and strategy
Leverage on the company's blog or YouTube channel to find out more about their marketing strategy. Usually, you will end up learning about the common problems that their community and industry face. Using this piece of information, you can drill down on the type of pitch that would work best for the company, depending on your service/product.
And that will set you apart from a typical sales agent.
Today's telemarketing is more focused, and information driven. A phenomenally successful telemarketer sales agent will not make the phone call until they have enough information as ammunition for their pitch.
You Need a Good Pitch
Provide more information on the services you provide and have an honest upfront discussion if your prospect is not interested.
Why is he not interested? Does his company not need it or does he think that his company does not need it? Is there any misunderstanding between the actual and perceived value of the services you provide? Does he think that the services are expensive or overpaid?
Having a conversation channel, two-way, with your prospect forges a deeper conversation. To sell anything, first you have to sell yourself.
Learn to find out about your prospect problems, so that even if you are unable to seal the deal now, you pave the road for future opportunities, especially when you represent yourself as an individual that knows, cares and understand about their company.
In telephone sales, you don't have the advantage of using body language to get your message across. Even through video-calls, body language is usually lost in communication. Or more frustratingly, sometimes lost through poor connection and lag.
Hence, tone of voice and rate of speech are critical. You do not want to sound boring or monotonous. A good personality, the ability to build confidence are crucial assets to have when you are trying to close a sale through the internet.
When making a sale through a phone or video call, you should try to get to the right person, the decision-makers. Expect to jump through hoops, contacting many different people, while getting rejected or rerouted. However, despite it all, it is important to remain patient and respond to their enquires according.
It helps to affirm their questions and concerns. Languages like "if I understood you correctly…" or "I understand your concerns" will be helpful in building a bond. Most importantly, if they do reject you, ask them why?
Try to work something out.
"If I could provide this service for you at a below market price, at low to no risk for you, backed up with a guarantee and possible refund, would that make you more convinced?"
"If I could give my superiors to give you a better deal in terms of pricing and contact timeline, would you be more keen in engaging our company?"
"Is there any way we can value-add to your company? Are there any problems you are facing or concerns you have regarding this package deal?"
Employ the risk reversal playing card of sales and marketing.
Most importantly of all, always seek clearance. Do not assume the person you're talking to understands everything you are saying. It is important to invite questions. Keep asking. Avoid trying to present anything that is too technical or complicated over the telephone. Keep it simple.
You Need to Follow-Up
Offer your prospect a choice and a timeline, at the end of the meeting. State the follow-up actions from your side and ask for permission to contact them for it, regardless of whether you have managed to close the deal.
Use post-purchase reassurance as soon as you have closed the deal.
If you have yet to do so, work on your next meeting, with more research and convincing.
Can Telemarketing Still Work in 2021?
Is telemarketing the best option? Will you be able to handle it?
Before you start telemarketing, it is important to figure out your answers to the following questions:
What goals do you hope to achieve for your business?
Can you present the information over a phone to reach these goals?
Do you have sales experience that would make telemarketing an advantage?
Do you have the time or resources to create and implement a telemarketing program? Can you recruit, train, motivate and supervise individuals within the timespan that you have available?
Are your prospects available through the phone during work hours?
How long will your telemarketing campaign run? Will it be permanent? Can you maintain this sales force and enhance your profits? What are the costs of running this team?
Are there other marketing channels that you have yet to explore? Are there marketing channels that you can explore simultaneously?
Conclusion
Telemarketing in 2021 seems like a lost cause. It is not impossible, but it just feels like an outdated notion that has passed its peak.
People rarely make phone calls. Apart from telecommunication, you have more channels to compete with and explore. Email marketing, social media marketing and even text messages for promotional updates seems like a better bet.
If you are looking to roll the dice with your money and time to attract leads for your businesses, why not consider Search Engine Optimisation (SEO)? SEO can benefit your business in many ways.